Cost-Effective Solutions for Individual & Small Business
Success!
Serving the Greater Toronto Area
and the rest of Ontario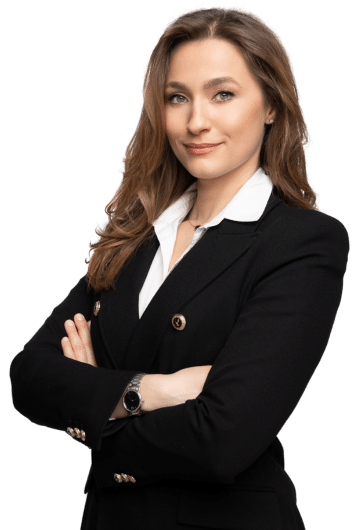 Independent Legal Advice (ILA) Lawyer in Toronto
We offer Independent Legal Advice (ILA) on various legal matters. Our dedicated lawyer provide unbiased, comprehensive, and clear legal guidance to help you make informed decisions. Whether it's freal estate or business agreements, we provide support and clarity to empower you with the knowledge to make confident decisions.
We are conveniently located in midtown Toronto, minutes from the Eglinton-Yonge station. Call us at
647-300-8391 or click the button above to book a FREE consultation.
What is Independent Legal Advice (ILA)?
Independent Legal Advice (ILA) is a legal service where an attorney provides unbiased, objective advice to a client on a particular matter, typically where there's a potential for conflict of interest or where a party needs to fully understand the legal implications of a decision or document.
Why is it Important to get Independent Legal Advice
Any legal document, agreement, or contract may be contested and invalidated due to factors such as duress, undue influence, unconscionability, lack of proper disclosure, or absence of independent legal advice. To ensure that parties to these documents are fully informed and aware of the implications, a Certificate of Independent Legal Advice should be obtained prior to signing. This certificate confirms that the signatory has entered into the agreement voluntarily and with a comprehensive understanding of the terms. It is highly recommended to seek Independent Legal Advice in Ontario to ensure that all agreements and contracts are legally binding and valid. Obtaining an Independent Legal Advice is an essential step in protecting the interests of all parties involved when signing any legal document, agreement, or contract.
Here are some examples where independent legal advice is recomended and in some cases may be required:
When someone acts as a guarantor for a loan, ILA is often required to ensure that the guarantor understands the obligations and potential liabilities involved.
In situations involving complex shareholder agreements, especially where there might be conflicts of interest, ILA is crucial to ensure all parties fully understand the agreement.
 In cases involving severance packages or settlement agreements, particularly where the employee is giving up certain legal rights, ILA is often necessary.
While not always mandatory, ILA is strongly recommended in private real estate transactions or in situations where there might be a significant imbalance of knowledge or power between the parties.
Before agreeing to certain legal settlements, such as in personal injury claims, ILA might be required to ensure that the party understands and agrees to the terms voluntarily.
Prenuptial & Marriage Contracts
ILA is recommended for parties entering into prenuptial agreements (before marriage) or marriage contracts (after marriage) to ensure that both parties understand their rights and the terms of the agreement, particularly when waiving certain rights such as spousal support.
Business Partnership Agreements
When entering into or dissolving a business partnership, ILA can help parties understand their rights, obligations, and the implications of the agreement.
In cases of corporate restructuring, shareholders and directors may require ILA to understand the legal implications of changes in the corporate structure.
Individuals entering a franchise agreement may need ILA to fully grasp the terms and conditions, including their obligations and restrictions.
Business owners selling or transferring their interest in a business should obtain ILA to understand the legal and financial implications, including any non-compete clauses or liabilities.
Debt Settlement Agreements
When negotiating a debt settlement, ILA helps the debtor understand the terms and consequences of the agreement.
Co-signing Mortgages or Loans
When an individual is co-signing a mortgage or loan, particularly if they are not the primary beneficiary, ILA is important to ensure they understand the financial and legal implications.
Benefits of Independent Legal Advice
Independent Legal Advice (ILA) offers numerous benefits, particularly in safeguarding the interests of parties involved in various legal matters. Here are some of the benefits:
In some cases, ILA is necessary to ensure the legal validity of agreements.
It offers an objective perspective, ensuring advice is not influenced by any other parties involved in the transaction.
ILA enables individuals to make decisions based on a comprehensive understanding of their legal rights and obligations.
It helps in identifying and mitigating potential legal risks and liabilities that a client might not be aware of.
Empowerment in Negotiations
Armed with legal knowledge, clients can negotiate more effectively.
ILA provides clear understanding of complex legal documents and terms.
Facilitation of Fair Agreements
ILA helps in ensuring that agreements are fair and equitable to all parties involved.
Knowing that an independent legal professional has reviewed and advised on an agreement provides peace of mind, which is invaluable, especially in significant financial or personal decisions.
Independent Legal Advice Fees
The fees for Independent Legal Advice (ILA) can vary based on several factors, including the legal matter's complexity and the time required to review and advise. Our firm can charge an hourly rate or flat fee for ILA services. A flat fee might be appropriate for more straightforward matters where the scope of work is clearly defined. Fee transparency is vital, ensuring clients understand the costs of obtaining ILA clearly. Ultimately, while fees are an essential consideration, the value of ILA lies in the protection, clarity, and peace of mind it provides in legal transactions and decisions.
Contact us for all your questions regarding independent legal advice. We're here to help you every step of the way.
✔ Review of Agreement(s) and Legal Document(s)

✔ Legal Consultation & Advice

✔ Independent Legal Advice Certificate

✔ Remote conference available at no extra cost
*Flat Fee is available in most cases. Please contact us with the documents for a quote.
Independent Legal Advice (ILA) Certificate
An Independent Legal Advice (ILA) certificate is a crucial document provided by a lawyer, confirming that a client has received independent and unbiased legal counsel on a specific matter. This certificate is vital as it serves as proof that the client understands the legal implications of their decisions or agreements, ensuring informed consent. In legal contexts such as prenuptial agreements or complex financial transactions, the ILA certificate is often a necessary component to establish the legal validity of the agreement. It mitigates the risk of future disputes by reducing the likelihood of claims of misunderstanding or duress. Moreover, it enhances the credibility of the transaction, especially in scenarios with potential power or knowledge imbalances, by showing that all parties acted with full awareness and fairness. Essentially, the ILA certificate plays a pivotal role in safeguarding the interests of parties involved and upholding the integrity of legal processes.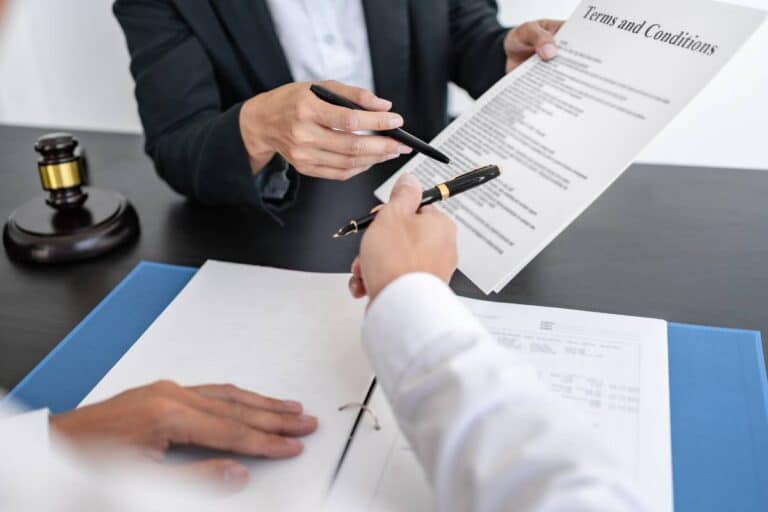 Why Choose Insight Law Professional Corporation
Independent Legal Advice Frequently Asked Questions
What is Independent Legal Advice?
Independent Legal Advice is counsel provided by a lawyer to a client about a specific legal matter, where the lawyer is independent of all other parties involved. This ensures that the advice is unbiased and solely in the client's best interest.
When is Independent Legal Advice necessary?
ILA is necessary in situations involving significant legal decisions, mainly where there is a potential conflict of interest, such as in family law agreements (like prenuptial agreements), business transactions, real estate deals, or when signing legal settlements.
Why is Independent Legal Advice important?
ILA is important because it ensures that a person fully understands the legal implications of a decision or document. It protects individuals from entering agreements without a complete understanding, safeguarding their legal rights and interests.
How does Independent Legal Advice differ from regular legal advice?
Unlike regular legal advice, which may involve multiple parties and interests, ILA is focused solely on one party's interests. It is provided without any influence from other parties involved in the transaction or decision.
What does the process of obtaining Independent Legal Advice involve?
Obtaining ILA typically involves consulting with a lawyer who is not connected to the other parties or the transaction itself. The lawyer will review relevant documents, discuss the implications and potential risks, and provide advice tailored to the client's specific circumstances.
Are there any legal documents where Independent Legal Advice is a legal requirement?
There are certain agreements, such as debt settlement agreements, in some jurisdictions where ILA is a legal requirement to ensure the agreement's validity. It's also commonly required in situations involving waivers of legal rights or complex financial transactions.
What is a Survivorship Application? A Survivorship Application in Ontario is a legal procedure used when one owner of a property held in joint tenancy
Directions to Our Office from Downtown Toronto
Fill out this simple form and we will soon be in touch