Cost-Effective Solutions for Individual & Small Business
Success!
Serving the Greater Toronto Area
and the rest of Ontario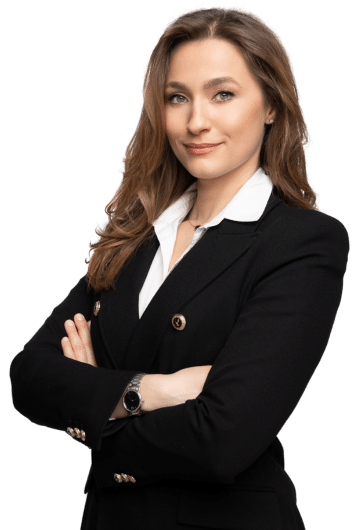 Survivorship Application Lawyer in Toronto
We understand that real estate transactions are often the most significant deals a person will be involved in during their lifetime. From reviewing purchase and sale agreements to conducting title searches and working with financial institutions for a timely and smooth closing, we assist our clients every step of the way. We recognize different types of properties and their unique considerations and guide our clients through the complexities of such transactions.
We are conveniently located in midtown Toronto, minutes from the Eglinton-Yonge station. Call us at 647-300-8391 or click the button above to book a FREE consultation.
When to Contact a Real Estate Lawyer?
Buyers and sellers will want to contact a real estate lawyer as soon as an Offer to Purchase is signed. Conveyance of a property can be complex and time-consuming – real estate lawyers have the experience and expertise to make sure the process is smooth and headache-free. Your Lawyer can explain the terms in plain language the steps you will need to take and help you guide throughout the process.
What information will my lawyer require?
Proof of death is provided either by an original death certificate or an original Certificate of Appointment of Estate Trustee with or without a will.
Two pieces of photo identification will be required for each purchaser, such as a driver's license and passport. A health card is not accepted as photo identification.
This can be done by your lawyer pulling a parcel register to confirm the owner on title and nature of ownership.
Difference between Joint Tenants & Tenants in Common
In property law, there are two ways in which two or more individuals can hold title to a property – "Joint Tenants" and "Tenants in Common". Their main differences are their survivorship rights and ability to endow the property interest.
Joint Tenants:
Right of Survivorship: This is the defining characteristic of joint tenancy. When one joint tenant dies, their interest in the property automatically passes to the surviving joint tenant(s), not to the deceased tenant's heirs or as dictated by their will.
Equal Ownership: Joint tenants hold an equal interest in the property. For example, if there are two joint tenants, each owns 50%, and if there are four, each owns 25%.
Undivided Interest: Each tenant has the right to use and enjoy the entire property, even though they only own a portion.
Simultaneous Acquisition: Joint tenants usually acquire their interest in the property simultaneously and through the same deed.
Indivisible Sale: All joint tenants must agree to the sale if the property is sold since the ownership is undivided.
Tenants in Common:
No Right of Survivorship: Unlike joint tenancy, when a tenant in common dies, their interest in the property can be left to their heirs or designated in their will.
Divisible Ownership: Tenants in common can hold unequal shares in the property. For example, one tenant can own 60% while another owns 40%.
Divided Interest: Although tenants in common share the right to use and enjoy the property, they own a specific portion of it.
Independent Acquisition: Tenants in common can acquire their interests at different times and through different deeds.
Separate Sale: Each tenant in common can sell or mortgage their share of the property independently without the consent of the other tenants.
These differences have significant implications for estate planning and property management. In a joint tenancy, the property does not become part of a deceased person's estate for probate purposes, whereas in a tenancy in common, it does. Thus, individuals must choose the form of ownership that best suits their circumstances and intentions for the property.
Survivorship Application Legal Fees
A Survivorship Application in Ontario is a legal procedure used when one owner of a property held in joint tenancy passes away. In such instances, the property is automatically passed to the surviving joint tenant(s) without going through probate or being included in the deceased's estate for distribution. This process is based on the principle of the "right of survivorship", a feature of joint tenancy ownership.
The application is a document submitted to the Ontario Land Registry Office that allows the deceased individual's name to be removed from the property title, effectively transferring full ownership to the surviving joint tenant(s). The application must be accompanied by a copy of the death certificate and any other required documents to prove the death of the joint tenant.
It's important to differentiate a Survivorship Application from a will, as the former operates outside the terms of the deceased's will under the joint tenancy arrangement. This legal tool is specifically designed to streamline the process of property transfer in the event of death, ensuring that the surviving owner(s) can assert their rights to the property without undue delay or the need for probate court proceedings. This process is guided by section 123 of Land Titles Act, R.S.O. 1990, c. L.5.
*Additional charges will apply for special conditions such as multiple mortgage, bridge loan, private lender, rush fees, investment properties, commercial properties, etc. Please contact us for a personalized quote tailored to your specific situation.
What does a real estate Lawyer do?
Real Estate Lawyers handle the Conveyancing of the Property which includes handling of the paperwork that transfers the property title to your name, deal with your mortgage financing, and pay the seller the purchase price. Real estate lawyers review the legal documents and issues related to a transaction including the legal review of the Agreement of Purchase or Agreement of Sale.

Buying or selling a home might be quite challenging since this may be the single most important transaction lifetime. While making every effort to ensure the transaction is closed smoothly and on time, our lawyers will also assist you in understanding the details of your transaction and strive to be accessible to you throughout the whole process. We provide quality legal services in real estate law to individuals and businesses while protecting the best interest of our clients even in the most complex matters.
Why Choose Insight Law Professional Corporation
Real Estate Lawyer Frequently Asked Questions
What services do real estate lawyers provide?
Real estate lawyers provide a wide range of services, including drafting and reviewing contracts, negotiating deals, conducting due diligence, advising on zoning and land use regulations, handling title searches, and order title insurance.
When do I need to hire a real estate lawyer?
Whenever you are involved in a real estate transaction, whether you are buying, selling, leasing, or managing property, you should consider hiring or consulting a lawyer.
A title search is a process of examining public records to determine the legal ownership of a property and to identify any liens, mortgages, or other encumbrances on the property.
Title insurance is an insurance policy that protects the buyer and lender from losses that may occur due to defects in the title, such as undisclosed liens, boundary disputes, or errors in public records.
What does "disbursements" mean?
Disbursements refer to the various expenses incurred during a real estate transaction. These expenses can include things like land transfer taxes, title searches, title insurance, appraisal fees, tax certificates, software and office charges, and any other costs that are associated with the transfer of ownership from one party to another.
What Happens If I have a signed Agreement of Purchase and Sale but find a better property?
The Agreement of Sale and Purchase is a legally binding document that can be enforced in court. Therefore, it is not advisable to sign a second agreement without the seller's consent to release you from the first agreement, or without being willing and able to purchase both properties.
Can I get my deposit back If I change my mind?
While it is possible to back out of a real estate deal, there are potential consequences. In cases where the seller incurs expenses such as mortgage holding costs or legal fees, or is unable to quickly resell the property, there is a likelihood that you may lose some or all of your deposit. Furthermore, if your offer was considerably higher than the new buyer's, the other party may choose to pursue legal action against you.
What is the Land Transfer Tax?
How much does it cost to hire a real estate lawyer?
The cost of hiring a real estate lawyer varies depending on the nature of the work, the type of the real estate transaction, the complexity of the transaction, and the experience of the lawyer. Some lawyers charge on an hourly basis, while others charge a flat fee.
What are Interim Occupancy Fees for Condominiums?
If you buy a pre-construction condominium from a developer, there will be a period between the time you acquire possession of the unit and when you take full ownership. This period is also referred to as the "occupancy period" or "interim occupancy". Throughout this interval, the developer will ask you to pay occupancy fees, also known as "phantom rent."
Can I use a real estate agent instead of a real estate lawyer?
Real estate agents can help you find a property that suits your needs and provide valuable assistance in buying or selling a property, but they are not licensed to provide legal advice. It is important to hire a real estate lawyer to ensure that your legal interests are protected.
What is the Agreement of Purchase and Sale?
An agreement of purchase and sale is a legally binding agreement between a buyer and seller that outlines the terms and conditions of a real estate transaction, including the purchase price, financing terms, and contingencies. It defines the rights and obligations of both sides regarding the subject real estate transaction.
Typically, certain agreements of purchase and sale contain contingencies (or conditions) that must be met before a real estate transaction can be completed. Common contingencies include home inspections, financing approval, and appraisal.
An easement is the legal right for one property owner to enter another's without permission. An Easement runs with the land and binds all subsequent owners.
Can a real estate lawyer help with leasing commercial property?
Yes, a real estate lawyer can help with leasing commercial property by negotiating lease terms, reviewing contracts, and ensuring that the lease complies with applicable laws and regulations. Both landlords and tenants can hire their own real estate lawyers in order to obtain legal advice and other legal services regarding the lease. 
What is a Survivorship Application? A Survivorship Application in Ontario is a legal procedure used when one owner of a property held in joint tenancy
Directions to Our Office from Downtown Toronto
Fill out this simple form and we will soon be in touch