Toronto Power of Attorney Lawyer
Cost-Effective Solutions for Individual & Small Business
Success!
Serving the Greater Toronto Area
and the rest of Ontario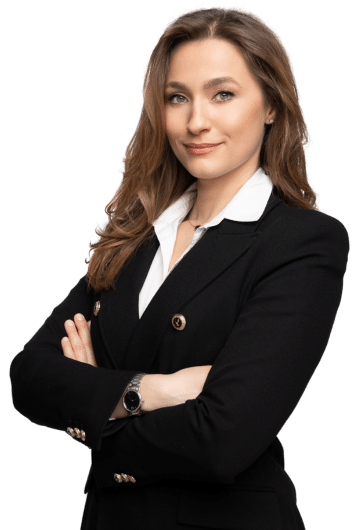 A Power of Attorney is a legal instrument that provides someone you trust with the authority to make decisions on your behalf and manage your affairs.
Nobody would like to be in a situation where they are not able to make any financial or healthcare decisions for themselves. However, accidents or unforeseen events can occur at any point of time in life. A power of attorney is a significant element of your Estate Planning that grants someone the legal authority to make decisions on your behalf in case you are unable to do so.
Through a power of attorney, you can plan ahead of time and take necessary steps to protect yourself and your loved ones. You can designate someone who is trustworthy to make decisions on your behalf in case you become incapacitated.
Our Toronto Power of Attorney Lawyer will meet with you to gather your instructions, prepare a draft POA for your review and meet with you to executive your POA.
We are conveniently located in midtown Toronto, minutes from the Eglinton-Yonge station. Call us 647-300-8391 or click button above to book a FREE consultation.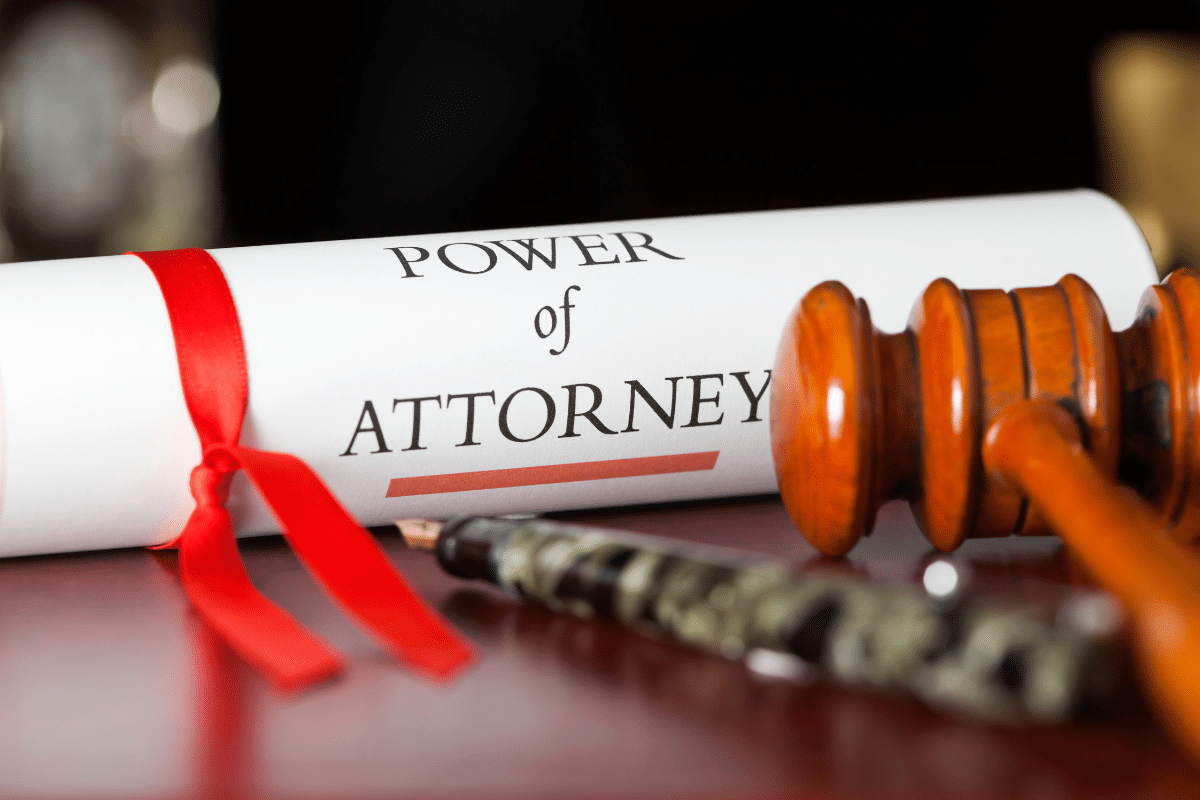 What is a Power of Attorney?
A power of attorney (POA) grants decision-making authority over your personal affairs to another individual. To manage personal care or financial affairs when someone is no longer able to do so, a power of attorney can be granted by an individual who still has the legal capacity to make decisions. You have the ability to choose anyone to be your power of attorney, such as a spouse, parent, child, family member, friend, lawyer, or accountant. It is crucial that the person you select acts in your best interests and does not misuse the power and responsibility that comes with being an attorney. Planning ahead can prevent legal issues that are costly and time-consuming.
Types of Power of Attorney
There are two types of Power of Attorney documents in Ontario which are the continuing power of attorney for property and the power of attorney for personal care.
Continuing Power of Attorney for Property:
This type of power of attorney gives someone the authority to make financial decisions on your behalf such as managing your bank accounts, paying bills, managing your investments, or selling your property if necessary.
Alternatively, you can give a more specific power of attorney for property which allows the attorney to manage your affairs within the limits you determine. In this type of power of attorney document, it is essential to define specifically the scope of authority you are granting to your attorney and the time frame during which they can act on your behalf.
Power of Attorney for Personal Care:
This type of power of attorney allows someone you trust to make the decisions about your health care and personal needs (i.e. housing) and other aspects of your personal life such as clothing and meals. It is important to communicate your wishes for these matters to your attorney for personal care in case you are unable to provide consent or decline medical treatment. For instance, some individuals might inform their attorney that they do not wish to receive life support if there is no hope for recovery.
Wills & Estates Price List
Power of Attorney (POA)
Single Person
POA for Property or Personal Care

Drafting your Power of Attorney

Review of Power of Attorney

Execution of Power of Attorney
All Inclusive Will & POA
Single Person
Power of Attorney for Property

Power of Attorney for Personal Care
Power of Attorney (POA)
Couple
POA for Property or Personal Care

Drafting your Power of Attorney

Review of Power of Attorney

Execution of Power of Attorney
All Inclusive Will & POA
Couple
Power of Attorney for Property

Power of Attorney for Personal Care
*Disclaimer: Please note that the prices above does not include estate or tax planning. The Will prices are based on one primary Will for Single Person and two primary Wills for Couple. Additional complexities and special circumstances may be subject to additional fees.
Why Choose Insight Law Professional Corporation
Wills & Estates Frequently Asked Questions
A Will is a legal document that outlines your directions and desires for how your estate should be managed and divided after you pass away. Having a Will is crucial as it records your wishes and ensures that your assets, including your home, property, vehicle, stocks, bank accounts, and insurance policies, are distributed according to your preferences. Any individual who is eighteen (18) years or older and of sound mind can create a Will, and the person who creates the Will is referred to as the "Testator."
What Happens If I Do Not Have a Will?
If you die without a will, you considered to have died "intestate". In that case, the Courts apply the legal procedure that is stipulated by provincial laws on intestacy and determine your beneficiaries and the distribution of your assets accordingly.
Without a Will, you do not get to choose who manages your estate and who will be the guardian of your minor children. Any of your family members may apply to the court for letters of administration, granting them the authority as the Executor of your estate. As a result, they will be legally empowered to manage your estate at their own discretion.
Does marriage revoke a Will?
Starting from January 1, 2022, a new law has been implemented which, among various other modifications, stipulates that marriage can no longer be used as a reason to revoke existing wills.
Who are the Beneficiaries?
Beneficiaries are individuals who will inherit your assets, typically including your spouse or de facto partner and children. The distribution of assets can be tailored to your preferences. You could divide the assets into equal portions. Specific gifts, such as jewelry, a house, or a car, can also be given to particular beneficiaries. Additionally, trusts can be established for children or step-children, which can be accessed once they reach a specific age.
Can I change my will after it's been drafted?
Yes, you can change your will at as long as your mentally capable to do so by executing a new will or by making a codicil (an amendment) to your existing will.
Read post about changing will.
What Is The Role Of An Executor?
Executor is the person appointed in a will to manage the estate of the deceased person. Choosing an executor with knowledge of legal and financial matters is crucial to ensure proper administration of your estate. They have various duties and responsibilities such as paying the taxes and debts of your estate, notifying financial institutions, arranging the funeral etc.
You can write your own holograph will however your will must meet certain requirements to be legally valid. Having a will drafted by a lawyer increases the chances of it being clear and easily comprehensible to your loved ones, while covering all necessary details to fulfill your objectives. A will that is inadequately prepared or drafted can lead to costly legal fees, court expenses, and probate delays.
Do I Need More Than One Will?
In certain situations, you might consider having multiple wills. Multiple wills are mostly seen where the estate has business assets or property located in a foreign country. It is important to remember that in this type of a situation, one will does not override or revoke the other.
When Does a Will Take Effect?
A will takes effect the moment you pass away. It is important to note that until your death, your executor does not have the authority to carry out any duties outlined in your will. Similarly, your beneficiaries are not entitled to access their inheritance until after your death.
In Ontario, any individual who is 18 years or older and has testamentary capacity can create a will. If an individual lacks testamentary capacity while making their will, the will would not be legally valid.
Should I Have More than One Executor?
You might want to consider an alternative executor for your estate in case your first choice is not able to act for you. (In case your executor dies before you or becomes ill)
You can also appoint multiple individuals as your executors to act on your behalf simultaneously.
Power of attorney for Property gives someone the authority to make financial decisions on your behalf such as managing your bank accounts, paying bills, managing
Directions to Our Office from Downtown Toronto
Fill out this simple form and we will soon be in touch