Vaughan Business & Corporate Lawyer​
Cost-Effective Solutions for Individual & Small Business
Success!
Serving the Greater Toronto Area
and the rest of Ontario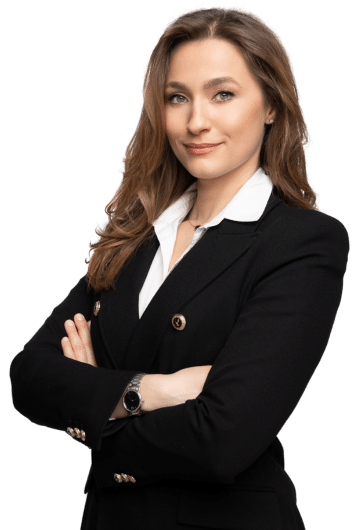 Are you a small business in Vaughan? Our dedicated small business lawyer specializes in providing comprehensive legal services tailored to meet your needs. From contract drafting and review to business incorporation, corporate financing agreements, business sale and purchase, and franchise agreements, we offer a wide range of services to support your business goals. Our experienced small business lawyer is dedicated to helping businesses achieve their goals and navigate complex legal issues.
We are conveniently located in midtown Toronto, minutes from the Eglinton-Yonge station. Call us 647-300-8391 or click button above to book a FREE consultation.
Business Contracts & Agreements​​
Negotiating and drafting agreements is a crucial aspect of our profession and we know that operating a business inherently involves continuously creating and executing various types of contracts and other documentation. Clear and up-to-date contracts are essential for businesses as they define roles, rights, obligations, and limitations. Ambiguous or outdated terms can result in misunderstandings and legal conflicts.
Our services include drafting and preparing various types of agreements, as well as reviewing and modifying your existing contracts. We can also review any contracts that you intend to sign and provide you with a clear understanding of their implications. Our business lawyer can assist you with identifying potential issues, ensuring clarity and compliance, drafting and reviewing agreements and negotiating terms while protecting your interests.
Here are some of the agreements we deal with:
Contract drafting, review & negotiations
Commercial Leases
Shareholder Agreements
Franchise Agreements
Employment Contracts
Independent Contractor Agreements
Loan Documentation Review
Partnership Agreements
Service Agreements
Supply Agreements
Asset Purchase and Sale Agreements
Share Purchase and Sale Agreements
Confidentiality Agreements
Whether you are starting a sole proprietorship business or restructuring an existing business, we can assist you in customizing a plan that addresses your requirements while avoiding undue complexity. A small business lawyer in Vaughan can guide you through the legal requirements of incorporating a business and ensure that the process is legally sound.
Some of our incorporation services are:
Articles & Certificate of Incorporation
Digital Minute Book
Director & Shareholder Resolutions
Share Subscription & Share Certificates
Registers & Ledgers
Corporate By-Laws
Form 1 & Form 2 Initial Returns
Corporate Name Searches
Business Number/Tax Accounts
If you need assistance from a Vaughan Corporate Lawyer, contact us today and see how we can help you.
Commercial financing deals with providing funding or capital to businesses to support their operations, expansion, or other financial needs. Commercial financing can come from a variety of sources, including banks and private lenders and is a critical component of the business world, allowing companies to access the capital they need to grow and succeed.
Whether you are seeking a bank loan or a home line of credit to acquire a new business or buy new equipment for your business, it is typical for major financial institutions and lenders to mandate that you seek independent legal advice before you sign loan documentation.
During the process of financing, the lenders typically include financing and security documents such as Personal Guarantees and General Security Agreements that need to be reviewed by a lawyer who would inform you on both parties' rights and obligations under the agreement and benefits and risks of the loan.
The conditions and terms of these agreements might be crucial for you to anticipate your next steps in the future of your business. A small business lawyer in Vaughan can help you understand these terms in detail such as the consequences of default in payment and even further negotiate terms of loans and security agreements.
If you need a Small Business Lawyer in Vaughan to assist you with your commercial financing, contact us today and see how we can help you.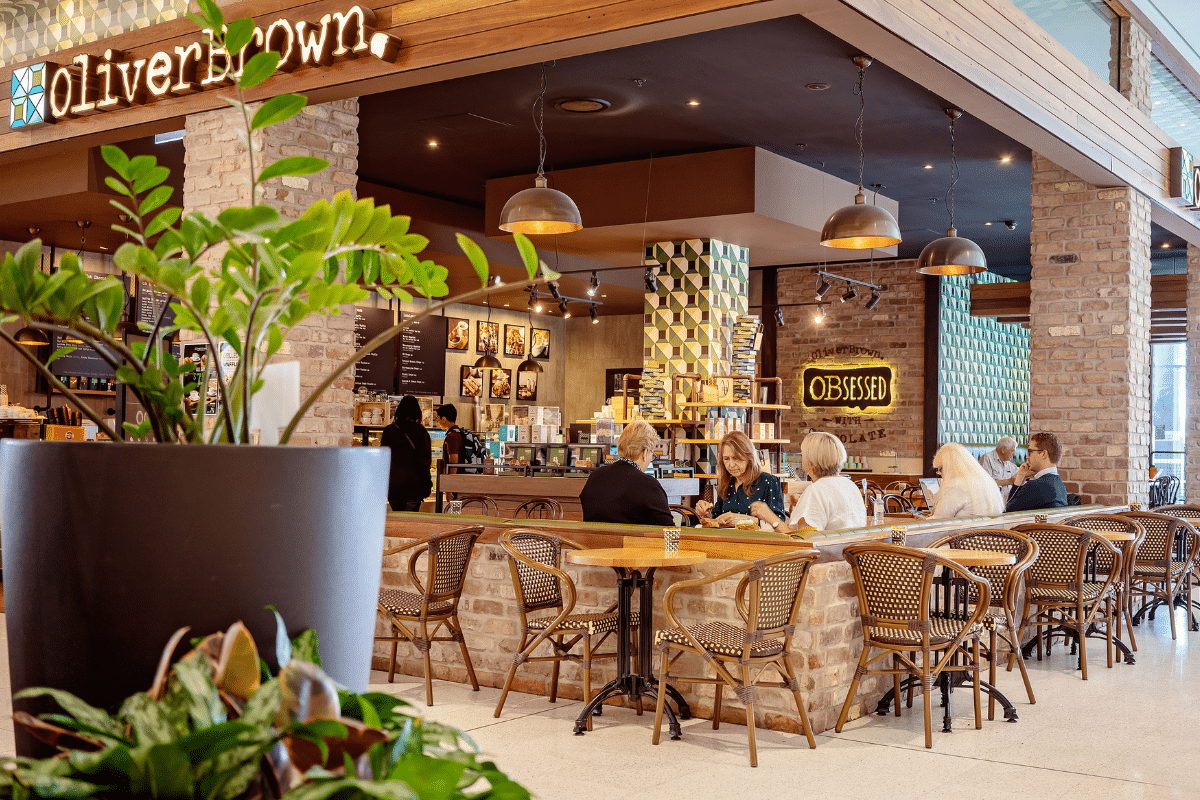 Franchising can be an exciting opportunity for small business owners to expand their reach and increase revenue. However, navigating the legal complexities of franchising can be challenging without the guidance of a small business lawyer. Here are some of the reasons why having a small business lawyer is crucial when franchising your business:
Comprehensive franchise system establishment services
Provide legal advice on the franchise business model
Prepare the Franchise Disclosure Document (FDD)
Register the franchise
Franchise agreement review
Franchise agreement negotiation
Draft the franchise agreement
Legal compliance review
Develop franchisee training programs that comply with legal and regulatory requirements
Assist with financing
Prepare operations manuals
Assist with commercial leasing or purchase
Asist with franchise sale or purchase transaction
Commercial Real Estate Transactions
Commercial real estate transactions are complex and require meticulous attention to detail. Whether you are buying, selling, leasing, or investing in commercial property, having a knowledgeable and experienced lawyer by your side is crucial. At Insight Law Professional Corporation, we provide comprehensive legal services for commercial real estate transactions, guiding clients through every step of the process.
Our Commercial Real Estate Transactions Lawyer Services cover a wide range of areas:
Assist with purchase or sale transaction
Property acquisition and due diligence
Contract review and negotiation
Lease agreement review or drafting
Lease agreement negotiation
Financing and loan documentation including financing and loan arrangements
Business Lawyer Price List
Incorporation Packages Include
Articles & Certificate of Incorporation

3rd Party Fees & Disbursements
Articles of Amendment (Business Name)
$395 + HST + Disbursements
Articles of Amendment (Share Reorganization)
$895 + HST + Disbursements
Business Name Registration
$300 + HST + Disbursements
$1,500 + HST + Disbursements
$2,250 + HST + Disbursements
Application for Certificate of Authorization
$245 + HST + Disbursements
New Corporation Minute Book Creation
$550 + HST + Disbursements
Existing Corporation Minute Book Creation
$850 + HST + Disbursements
$300 + HST + Disbursements
Basic Partnership Agreement Review
$950 + HST + Disbursements
Basic Partnership Agreement Drafting
$1,500 + HST + Disbursements
Basic Joint Venture Agreement Drafting
$1,500 + HST + Disbursements
Basic Asset Business Purchase or Sale Agreement Review
$950 + HST + Disbursements
Basic Asset Business Purchase or Sale Agreement Transaction
Starting at $3,500 + HST + Disbursements
Basic Independent Contractor Agreement
$850 + HST
Basic Employment Contract Drafting
$850 + HST
Basic Non Disclosure Agreement Drafting
$395 + HST
Basic Service Agreement Drafting
$850 + HST
Basic Cease & Desist Letter Drafting
$395 + HST
Website Terms & Conditions
$395 + HST
Franchise Documentation Review
Review of franchise agreement and disclosure document
$1,500 + HST + Disbursements
Franchise System Establishment (Incubation)
Franchise incubation where we take a client with an 'idea' through to the point where they are prepared to start the formal process of legal documentation.
Starting at $3,000 + HST + Disbursements
Franchise System Establishment (Incubation & Documentation)
Franchise documentation where we provide the incubation and preparation of the Franchise Code Compliant franchise agreement and disclosure document and any other requested documents such as operations manual and development of franchise marketing & recruitment policy. Contact us for a detailed quote for your circumstances.
Starting at $10,000 + HST + Disbursements
General Security Agreement Registration
$950 + HST + Disbursements
General Security Agreement Drafting
$2,000 - $4,000 + HST + Disbursements
$1,250 + HST + Disbursements
Basic Share Purchase or Sale Transaction
Starting at $2,150 + HST + Disbursements
*Prices are subject to change depending on the circumstances and the complexity of each matter.
Why Choose Insight Law Professional Corporation
Business Law Frequently Asked Questions
A corporation is a legal entity which has its own legal personality that is separate from its owners and people who operate its affairs and business. Corporations are formed of shareholders, directors, and officers. Corporations have the rights and privileges that a natural person enjoys such as entering binding contracts, owning property or borrowing money.
Related Blog Post: What is the right structure for my business?
What Is the Difference Between Shareholder and A Director?
Shareholders are those who hold company shares. Voting rights in a corporation are attached to these shares. Shareholders have control over the corporation however they do not directly manage the corporation. They exercise their power of control by making major corporate decisions.
Shareholders elect directors to run the company with their best interest in mind. A director's role is focused on the day-to-day operation of the business such as signing business contracts.
Do I Need a Lawyer to Incorporate My Business?
If you already started searching the answer to this question on the internet, you might have seen information on the 2-step process of incorporating and many online platforms who would incorporate your business for very low fees. However, most of these online companies or platforms usually help you with step 1 of incorporating your business. While the first step only includes Articles of Incorporation and their filing and issuance with the Ministry, step 2 is only done by lawyers. Without step 2, your business is not considered incorporated and risks dissolution. Contact us if you need more info and a Toronto Business Lawyer.
Why Is It A Good Idea To Get Contracts In Writing?
Having a contract in writing gives each party the opportunity to fully understand their rights and obligations under the contract. As a party to the contract, you can also identify any issues or ambiguities in the contract with assistance from a business lawyer. In most cases it provides a mutual understanding and interpretation of the terms of a legally binding relationship.
What Are the Elements That Each Contract Should Include?
For an agreement or contract to be legally binding, there are certain essential elements that must be present in all contracts. These are capacity, offer, acceptance, consideration, mutual agreement, and legality.
Do I Need a Lawyer to Get My Contract Drafted or Reviewed?
Even though it is not mandatory, it has many advantages in terms of understanding your rights and obligations outlined in a legally binding contract. Many people use online sources to draft and generate business agreements without fully understanding the terms and conditions. Most of these contracts include generic clauses and boilerplate clauses that might risk your business in massive source of liability if you are not familiar with the legalese. A Toronto Business Lawyer can help you fully understand your rights and obligations under a contract or draft one that suits your business needs.
What Is the Difference Between Asset Purchase and Share Purchase?
There are two main ways of buying or selling a business: an asset purchase or a share purchase. The key difference between the two is what is being bought and sold. In an asset purchase, the buyer purchases specific assets or parts of the business, such as inventory, equipment, customer lists, and goodwill. In a share purchase, the buyer purchases the ownership interest in the business.
Do I Need a Lawyer for Commercial Financing?
Before signing loan documentation, many major financial institutions and lenders will typically demand that you seek independent legal advice. The loan will typically necessitate several General Security Agreements (GSA), personal guarantees, and Personal Property and Security Act (PPSA) registrations against your personal or business assets.
What is a Personal Guarantee on a Business Loan or Commercial Lease?
Most small business loan lenders require personal guarantee to be signed by the borrower. A personal guarantee is an undertaking by a borrower to repay a business loan using their personal assets if the business defaults. Personal guarantee is also required in certain commercial lease transactions by landlords which means this could imply that the individual's personal assets could be taken over if the business fails to generate sufficient revenue to cover the lease payment.
What is a Website Privacy Policy A Website Privacy Policy is a legal statement that outlines how a website collects, uses, maintains, and discloses information
Nestled in the Greater Toronto Area, Vaughan, Ontario, is a vibrant and rapidly growing city known for its blend of urban development and natural beauty. The city is home to Canada's Wonderland, one of the country's premier amusement parks, offering thrilling rides and family-friendly entertainment. Vaughan Mills, a large shopping complex, provides a retail and dining haven for visitors and residents alike. One of the city's standout features is the picturesque Kortright Centre for Conservation, where nature enthusiasts can explore hiking trails, observe wildlife, and learn about environmental sustainability. Vaughan's commitment to cultural diversity is evident in its numerous festivals and events celebrating various cultures throughout the year. With a strong economy driven by industries like manufacturing, logistics, and technology, Vaughan is a bustling and family-friendly community that continues to attract newcomers seeking a blend of urban convenience and natural tranquility.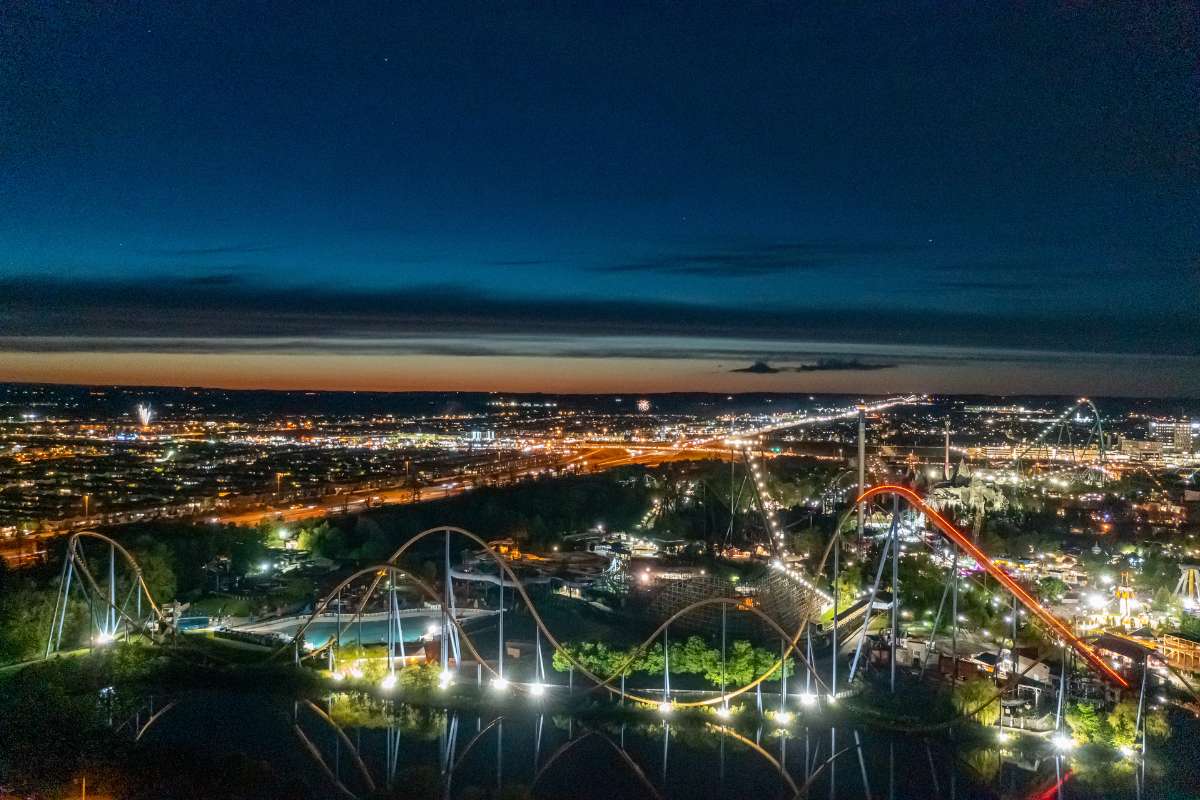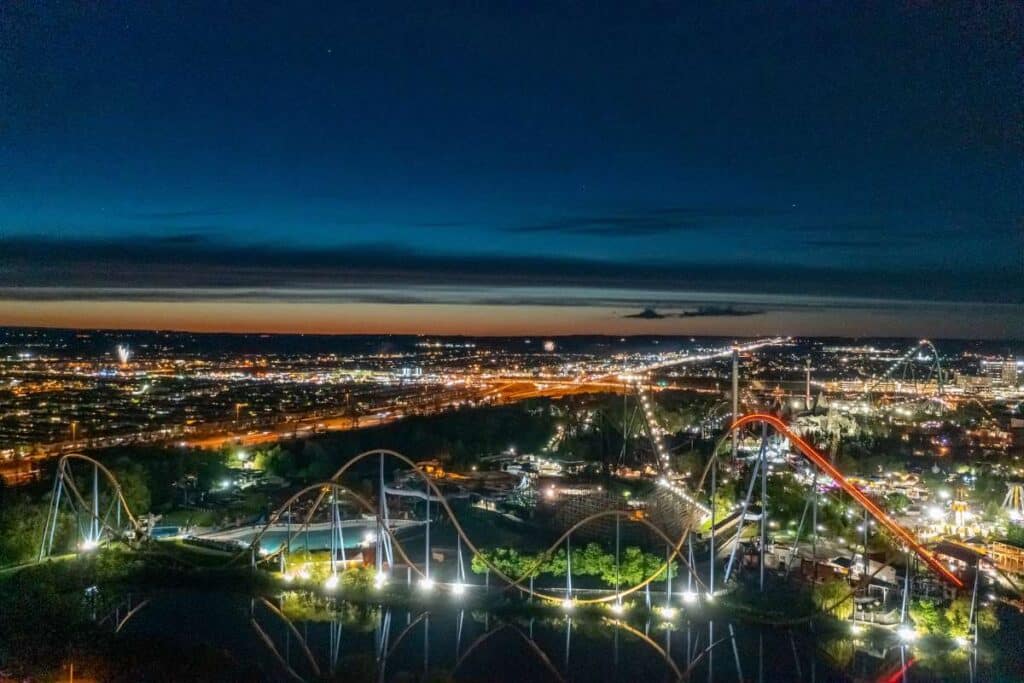 Directions to Our Office from Vaughan, ON
Fill out this simple form and we will soon be in touch
We conviniently serve the following near by locations